Christmas in Dallas is a special time. It finally starts to cool down (most years), Christmas lights adorn every tree the eye can see, and coffee isn't just enjoyed to keep us awake, it finally keeps us warm! Keeping up with the holiday spirit, it is always fun to find festive food and activities to partake in as we get closer to Christmas Day. We hope that our list reminds you of past traditions or sparks your interest to possibly start a new one!
We have come across hundreds of different holidays options when it comes to food and activities and have narrowed it down to ones that we think will be worth you and your families time. See that we missed something? Let us know what else is going on this Christmas season!
Food
One of the greatest aspects of the holiday season is all of the sweet treats that come along with it. We have found some of the cutest and sweetest treats for you to indulge in while you are out looking at Christmas lights with the fam or sitting around the fire. We hope you enjoy!
1. Carl the Snowman, by Kate Weiser Chocolate
This adorable snowman is a 6″ tall Drinking Chocolate Snowman stuffed with powdered drinking chocolate mix and mini marshmallows. Watch Carl melt Melt in a pot of milk over medium heat, and serve up to 5 people. The perfect treat for a cold night! (Click the image to shop)
2. Steel City Pops (12 Pops of Christmas)
Still not cooling down in Texas? Swing by Steel City Pops to try one of their 12 Pops of Christmas! We are sure one will kick off your season right.
3. We The Birds
We the Birds is a new find of ours and we are loving their creations. From hand painted  macarons to cacti macarons with Christmas lights, this shop has the perfect on-the-go treat for your night filled with Christmas outings.
Christmas Events
1. Enchant @ Globe Life Park
Enchant, located in Globe Life Park's parking lot,  hosts the worlds largest light maze and market. Featuring a real ice skating rink and more than 2 acres of lighted Christmas mazes, Enchant will wow anyone that attends.
2. Vitruvian Christmas Lights
Vitruvian Park features  millions of sparkling LED Lights wrapped around more than 550 trees. This park truly is transformed into a Magical Holiday Wonderland. Don't miss out on this spectacle. The lights stay on until January 1, 2018!
3. ICE! at Gaylord Texan Resort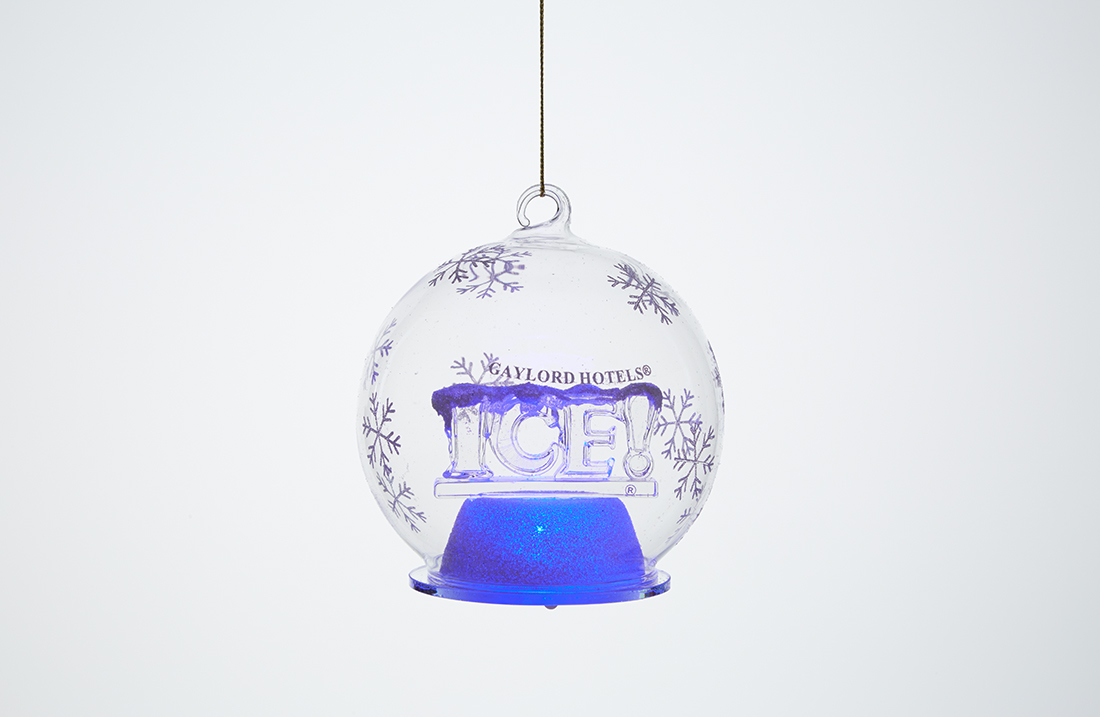 ICE!, as you know, is a classic. That is why we had to add this one to our list. With a new theme each year and over two million pounds of hand‐carved ice sculptures, it's no wonder people keep going back each year.
4. Tree Lighting at Klyde Warren Park
Each year Klyde Warren park hosts a Winter Wonderlights Holiday Show and Tree Lighting. Catered towards families, this event offers free photos with Santa and Mrs. Claus, holiday kids' crafts, a mailbox to send letters to the North Pole, face painting, food trucks, and Holiday Music. Running from 2:00-6:00 on Saturday, December 2, this is event will be a must see for you and your kiddos.
5. Carriage Ride through Highland Park
Cozy up with a cup of hot cocoa and take a carriage ride through Highland park where you will see lights adorn the homes and yards of our very own neighbors. Want to make it a group trip? Some of the carriages can hold up to 15 people! (Click the image to book a carriage ride for this season)
XOXO,
Michelle Lynne