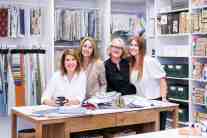 It All Started In 2008...
We began our journey in 2008 when Michelle was our sole designer. Now, we've expanded to a team of four and a host of powerful relationships to the trade. There's a special chemistry when we get together. You'll feel the playful, creative energy and laser-sharp attention to detail we bring to the table. Focused and unfussy, we love to say we take our projects seriously, but never ourselves.
The Team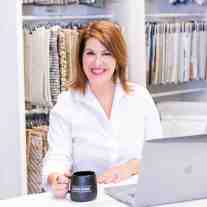 Say Hello To CEO
Michelle Lynne
Michelle started her interior design firm after a significant career in Corporate America where she managed several multi-million dollar businesses – designing systems, training leaders, and building teams. This real-world business experience has been foundational to her success in the world of interior design. Clients respect and appreciate her unrivaled business acumen, which translates into well-managed expectations, projects, and budgets.

Michelle created The MLIG Experience, her meticulous 16-step interior design process, to bring structure, ease, and accountability to each client experience. She knows how important it is to make sure projects are completed on time and on budget. 
ML Interior Group's philanthropic work within the Dallas design community includes the Dwell with Dignity "Thrift Studio" fundraiser, a design project aimed to raise money to combat homelessness in the city of Dallas and surrounding areas.

Michelle is currently serving as Vice President for the Interior Design Society DFW Chapter.

In addition to reinventing her career, Michelle also restructured her family life. A self-professed "late bloomer," she got married at 37 and adopted a baby at 47. When she's not busy running MLIG or training interior designers on how to be better business owners, she appreciates rare quiet time with family. She values relationships, family, and deep authenticity in her life.
Michelle is also a Business Mentor for Interior Designers

Learn More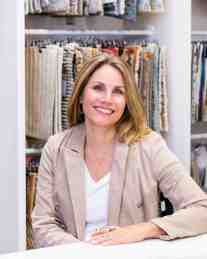 Debbie Pratt
Business Director / Senior Designer
Debbie Pratt
Business Director / Senior Designer
Fun Facts About Debbie:
I came from a military family who moved every two years. As the only daughter, I always had my own room that I could literally redesign every two years.

I was born in Neubrucke, Germany (army brat life).

The furthest I've ever ridden my bike was 51 miles!

My childhood celebrity crush is John F Kennedy Jr, hands down - #1.

A funny "quirk" about me is that I can't go to sleep in an unmade bed. I would have to remake it. (Make your bed everyday, people!)

One hobby I could never give up is gardening.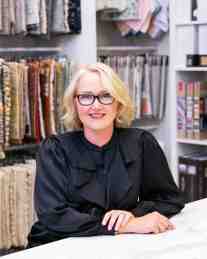 Julianna Mathers
Senior Designer
Julianna Mathers
Senior Designer
Fun Facts About Julianna:
My mom is an artist, decorator and seamstress - she made most of my clothing when I was a little girl. I have fond memories of hiding among the bolts of fabric in the store and helping her choose patterns and fabrics for our projects. To this day, I still love fabric!

One thing I cannot live without is COFFEE and chocolate….and tacos!

My first bedroom was pale pink with pink and yellow gingham and lace accents. Very grandma chic!

In Junior High I was the runner up for the "Most Talkative"award. I was so embarrassed! Thank goodness I didn't win!

The best advice I ever received was…In marriage, give the benefit of the doubt whenever possible. Look at the intention of the heart.

The hobby I could never give up is Bible study - it keeps me centered and sane.

My childhood celebrity crush - Scott Baio.... "Julianna loved Chachi!"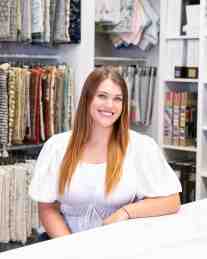 Zoe Robison
Interior Designer
Zoe Robison
Interior Designer
Fun Facts About Zoe:
One type of food I would eat for the rest of my life if I HAD to pick: sushi.

My first car was a KIA Soul (The "hamster car" lol).

A funny award I won as a kid was "Best Coach's Helper" at Tennis Camp… I was so embarrassed! Everyone else got cool awards.

The hobby I could never give up is making my own jewelry.

The celebrity that shares my birthday: Jessica Biel!

The best place I've ever visited was definitely the British Virgin Islands.

The color of my first bedroom: Lime green and turquoise.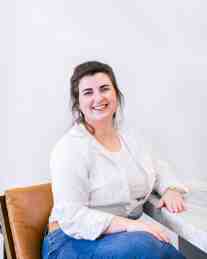 Gabrielle White
Operations Manager
Gabrielle White
Operations Manager
Fun Facts About Gabrielle:
My biggest role model is my momma. There isn't enough time in the day to detail how incredible she is.

One of my favorite books is Maniac Magee by Jerry Spinelli.

I've been blessed enough to travel overseas twice…with a third trip to be taken this fall!

A funny quirk I must've inherited from my dad - I can figure out how to fall asleep anywhere.

The color of my first bedroom was white (complete with popcorn walls and ceiling) with cute little purple-painted stars and glow-in-the-dark sparkles, courtesy of mom's time and effort.

I participated in martial arts for nearly a decade, earning a first-degree black belt.

Some of my most fond memories had to do with an annual "Cousin Camp" held at my grandparent's farm in East Texas every summer. Lots of great food, fun experiences, and love!
"Each of you should use whatever gift you have received to serve others, as faithful stewards of God's grace in its various forms."
- 1 Peter 4:10