Boutique Commercial Projects:
An excellent commercial design has the power not only to transform a space but also to redefine the way a business operates and engages with its clients. At ML Interiors Group, our mission revolves around the art of understanding our clients' unique needs and translating them into superior designs. Our approach is rooted in the belief that each commercial space tells a story, a narrative shaped by the brand's ethos and vision. We remain resolutely focused on the client's needs and always guarantee high-end results delivered on time and within budget.
Our adeptness in keeping up with current design trends equips us to fuse contemporary aesthetics with timeless appeal. This ensures that every project is fresh, vibrant, and in tune with the current zeitgeist of the industry. We don't work in silos; our collaborative ethos involves a seamless interaction with our construction team, enabling us to craft designs that echo the business's ideologies. The resultant space is cohesive, functional, and inviting, perfect for staff and customers alike.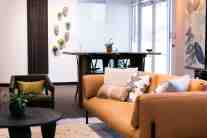 Before diving into the design process, our team immerses itself in studying and evaluating the space meticulously. This involves comprehending its existing dynamics, its potential, and the client's vision for its present and future utility. Proper space planning is paramount. The vision is to create spaces that can seamlessly adapt and evolve, while never straying from the fundamental branding elements such as a consistent theme or color palette.
In today's digital age, we recognize the importance of integrating tech-friendly designs, be it in personal offices, co-working spaces, or conference rooms. While technological implementation is crucial, we also emphasize creating a sense of belonging. Through our designs, we make it a priority to evoke feelings of comfort and familiarity. The ideal space should resonate with personal interests, all while upholding the highest standards of safety. Our commitment ensures that aesthetic appeal and functional design never come at the expense of safety.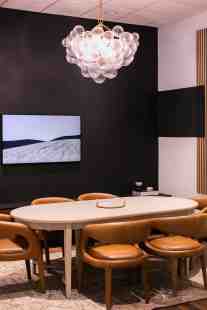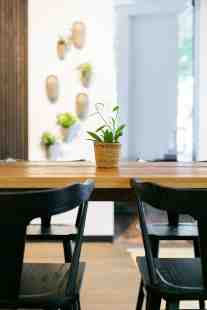 Safety, in our eyes, isn't just a regulatory necessity; it's a commitment. Our designs inherently merge safety into the very fabric of the interiors, right from the inception. The spaces we create encourage warmth, ease, and comfort, cultivating an environment that people love to be in. This consistent utilization not only boosts morale but is a pivotal factor in business growth. After all, who doesn't want their space to be a cornerstone of their success?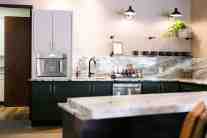 Now, diving into the specifics, here's a snapshot of the diverse services we offer:
Interior Design Concept: Every space has a unique story. We sketch this narrative.
Furniture, Art, and Accessory Selection: Handpicked to resonate with the brand's voice.
3D Renderings: A virtual walk-through to bring visions to life.
Cabinetry Designs & Architectural Detailing: Fusing functionality with aesthetic charm.
Space Planning & Furniture Layouts: Maximizing space utility while maintaining flow.
Custom Furniture & Construction Documents: Tailor-made solutions to cater to unique needs.
Electrical Plans & Project Management: Precision-led approach for impeccable execution.
Kitchen and Bath Design: Spaces that exude luxury and functionality.
Finish Selections & Coordinating Trade Professionals: Ensuring harmony in every aspect.
Procurement, Receiving, and Cataloging: Streamlining processes for optimal efficiency.
Window Treatment and Upholstery Design: The perfect finishing touches.
Coordinating Deliveries: Making transitions smooth and hassle-free.
Staging & Styling: Elevating spaces to look their absolute best.
Do you resonate with our vision? Dive into a journey of transformation with ML Interiors Group. We offer commercial interior design services throughout the greater Dallas / Fort Worth metropolitan area, including Highland Park, Park Cities, Uptown, Knox Henderson, Preston Hollow, and beyond.
Chat With Us About Your Commercial Interior Design Project!
Let's Chat!