Multi-family Projects:
Just as interior design is multi-faceted, so too are our clients within multi-family dwellings!

We understand that bringing a space to life means going beyond what we see in order to consider how that visual impression creates an experience. Durability, sophistication, and functionality are what make a room beautiful, but more importantly - livable. ML Interiors Group can help create more livable spaces for those with limited budgets, space, and time. But where some might see these challenges as insurmountable, we welcome these obstacles as a way to fuel our creativity.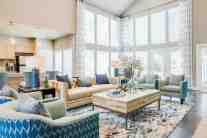 The sphere of interior design is vast and ever-evolving, mirroring the diverse requirements of multi-family dwellings. Our commitment at ML Interiors Group lies in understanding these specific needs. For us, it isn't just about presenting a picturesque space – it's about evoking emotions and creating a tangible experience that residents remember.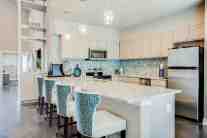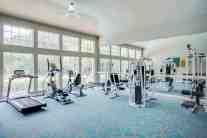 Durability, sophistication, and functionality form the three pillars of our design philosophy. While they individually add to the beauty of a room, their harmonious integration makes it incredibly livable. For residents constrained by budget, space, or time, we offer solutions that transform challenges into creative possibilities. We don't just see a room; we envision the myriad possibilities it holds.
Every space, irrespective of its size, tells a story. It's our mission to ensure that this narrative resonates with its inhabitants. The art of design, for us, is an intricate dance between aesthetics and functionality. Neutral colors, often perceived as simple, offer an understated elegance that lays a foundation for a myriad of expressions. It's a canvas, waiting to be painted with the unique stories of its occupants. A testament to the belief that living within a compact space needn't be at the cost of style or utility.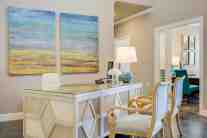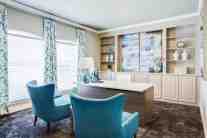 The magic often lies in the details. Efficient layout planning holds the key to maximizing the potential of smaller spaces. By astutely dividing and allocating zones, we can drastically transform the perceived scale of a space. Our mission transcends merely accommodating your essentials. We aim to sculpt the space around you, ensuring that it's an extension of your personality and lifestyle.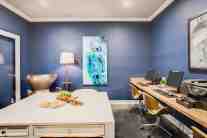 Our approach is holistic. Through strategic space planning, resourcefulness, and an undying attention to detail, we aim to enhance the versatility of your living spaces, ensuring they enhance the quality of your life. At the heart of our services is a promise – to reimagine spaces in a way that seamlessly aligns with your aspirations and dreams.
Our Suite of Services:
Interior Design Concept: Crafting a unique vision tailored to your requirements.
Furniture, Art, and Accessory Selection: Curating pieces that resonate with your style.
3D Renderings: Visualizing your dream space before it comes to life.
Cabinetry Designs: Integrating aesthetics with utility.
Interior Construction Design: Melding form with functionality.
Architectural Detailing: Adding character to spaces.
Space Planning: Maximizing every inch.
Furniture Layouts: Harmonizing comfort with style.
Custom Furniture: Tailoring pieces to fit seamlessly into your space.
Construction Documents: Ensuring precision in execution.
Electrical Plans: Powering your home efficiently.
Project Management: Overseeing projects to guarantee timely completion.
Kitchen and Bath Design: Marrying convenience with elegance.
Finish Selections: Final touches that define spaces.
Coordinating Trade Professionals: Ensuring smooth collaboration for perfection.
Procurement: Sourcing the best for you.
Window Treatment and Upholstery Design: Infusing character into spaces.
Receiving and Cataloging: Systematic management for hassle-free experiences.
Coordinating Deliveries: Punctual and careful handling.
Staging & Styling: Dressing your space to impress.
With ML Interiors Group by your side, every corner of your home can be a masterpiece in itself. Let's transform your space together. We offer multi-family interior design services throughout the greater Dallas / Fort Worth metropolitan area, including Highland Park, Park Cities, Uptown, Knox Henderson, Preston Hollow, and beyond.
Chat With Us About Your Multi-Family Interior Design Project!
Let's Chat!