Residential Projects:

A home is more than just a shelter. It's a sanctuary, a haven, and a reflection of its occupants. A beautifully designed home is where the heart and soul reside. Enter ML Interiors Group: a premier name in residential interior design that encapsulates the essence of creating intimate, personal spaces for its occupants and all who enter.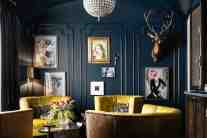 Crafting Your Personal Space
Our residential services range from new construction to redesigning a pre-existing space to enhance the home. Our approach to residential design is always open and friendly, as we know that the home is the most personal space in our lives. We take pride in building relationships with our clients through in-depth interviews to uncover the customized design elements needed for them to live in peace and work productively. This information not only helps us understand their needs, but their lifestyle, personal preferences, and overall aesthetic. Helping clients discover their designs and preferences is our zone of genius - and together, we transform vision into real life. Home ownership warrants not only lasting alterations and other permanent design features (lighting, flooring, etc.), but also lends itself naturally to anything within the imagination of "the sky's the limit."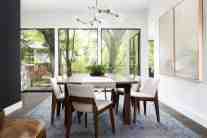 Meticulous Design Operations
Our meticulous proprietary design process ensures that every nook and corner of your residence exudes balance and peace, with the unique preferences of its residents evident throughout the entire home. In fact, this proven process is taught to other designers in the community who want to learn how to elevate their own design and fine tune their procedures.

By meticulously crafting a system that incorporates checks and balances, we ensure that your journey with us remains free from hitches, hiccups, and oversights. But what stands out about our approach? It's the fact that while we're bubbling with stylish and sometimes unexpected suggestions, we honor the sanctity of individual preferences. Our creations aren't just about designs but narrating stories — stories that reflect the blend of every individual who calls that place home.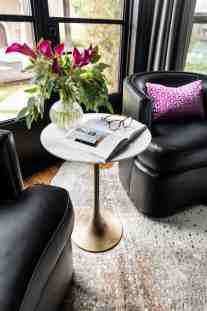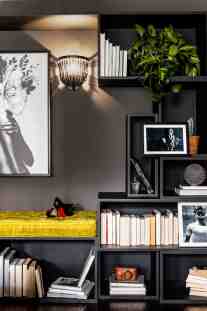 Elements of Elegance
Interior Design, Construction, and Styling: One may wonder, what does the process of creating such customized spaces entail? Let's delve into the individual elements that come together in congruence under the expertise of the ML Interiors Group.

Furniture and Accessory Selection: Whether it's that quirky couch for a particular nook or a centerpiece that elevates the aura of a room, we've got you covered. Our knack lies not just in filling spaces, but in embellishing them with pieces that resonate with your style. We use durable fabrics and materials to ensure longevity.

Construction and Planning: Our forte lies in balancing aesthetics with functionality. Whether it's cabinetry designs, kitchen and bath revamps, or spatial planning, we ensure every piece fits just right, accentuated with the perfect finishes. These elements blend together to bring out the soul of each room, ensuring each space is not just beautiful, but functional and durable.

3D Renderings and Documentation: In this digital age, why leave visualization to imagination? Our 3D renderings give life to concepts, while our detailed construction documents guide the hands that bring the dream to reality.

Project Management: Crafting dream spaces isn't just about designs and materials. It involves meticulous coordination, communication, and execution. From coordinating with trade professionals to ensuring timely deliveries, every step is coordinated seamlessly.

Procurement: This is where our eye for detail truly shines. From identifying the exact needs to ensuring that every piece of decor, every slab of marble, or every light fixture is procured and positioned as envisioned, we manage the complex process with finesse.This includes (but is not limited to); identifying the needs and wants of the client, conducting market research, evaluating and confirming suppliers, supervising order placement, product specifications, tracking, communication between various parties (vendors/delivery/recipient), deficiency resolution between those same parties, timeline management, and satisfaction achievement. Imagine the relief of avoiding such complexities, and letting a trusted partner handle it all. And that's precisely what we bring to the table – peace of mind.

Finishing Touches: From drapery and cushions to customized furniture upholstery, the finishing touches we add create layers of warmth, making your house a home.

Staging and Styling: It's the final touch. With an eye for aesthetics and functionality, we transform spaces into magazine-worthy masterpieces. Think of it as adding the final brushstrokes to a beautiful painting.
We're Here For You
So, why not let ML Interiors Group weave your story? Each home we design carries a unique signature – a signature that is unmistakably yours. As you explore the beautiful homes we've crafted, remember, we're here to design not just a space, but a reflection of you. At ML Interiors, your style finds its true home.
Chat With Us About Your Residential Interior Design Project!
Let's Chat!