I recently received a 20-pound catalog in the mail. Well, it wasn't really 20 pounds, but it was giant. It reminded me of the Christmas catalogs Sears used to distribute. But I digress. This catalog was from Restoration Hardware (RH) and included a section on using their RH Design Service.
Which got me to thinking. Is the RH Design Service a viable option for my clients? Is it a competition? And the answer is yes. And no. Yes, it is a viable service. But only if you want to have a whole room (or house) full of one retailer's selections. A space that is their style and not uniquely your style. I believe my clients have a more sophisticated style. So no, it is not a competition.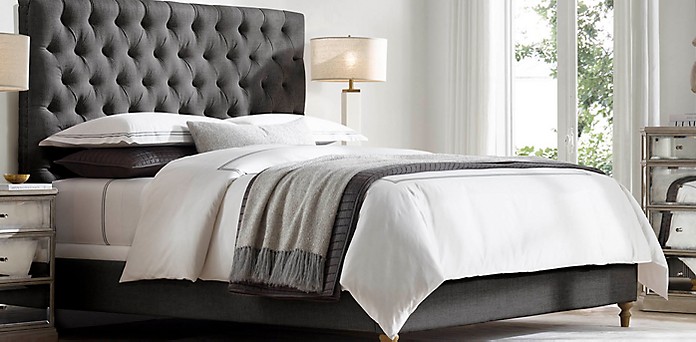 Using an interior designer should create a space that reflects YOUR best style – rather than a single retailer's idea of who you should be. There are multiple layers that a designer adds in order to reflect the person living in the space. And whether through your travels, your employment, your friends, or your hobbies, you have items that are purchased or maybe just remind you of a happy moment. You cannot get that from a one-stop shop.
I am not in disagreement that the RH catalogs are beautiful. Their commercials are inspirational. And their spaces are styled impeccably. But I just don't FEEL anything other than perfection – and your home should feel warm, welcoming, creative, livable AND luxurious.
An interior designer brings creativity to each space. We solve problems. Our goal is not to simply sell you furniture. We want to make your homes happier and more efficient.
Here is what one designer said about her job at RH:
"It is basically design in a box. Creativity within the ethos and strict design concepts can be restrictive. The leaderships attitude towards life outside the walls of RH is limited."
I found the above review on Glassdoor.com if you want to read more from RH employees. And I believe it proves that using a designer provided by a retailer is basically just having them tell you what you should buy based on the sales management needs to make for their store location.
I applaud RH for having the design service as an option for their customers. It's a great vertical move for an existing retail business. Granted, they are not the first (or only) retailer to offer this – but they have done an outstanding job of marketing it AND tying it in with their membership.
But do you want your house to look like a showroom for another's person's product? Or do you want it well thought out specifically for your space? And selected for the aesthetic that fits your style? Or would you like a room's furnishings to be selected in order for a designer to make their monthly quota?
And as far as the quality of Restoration Hardware's product? Stay tuned. I just cross-referenced some of their product with an online but offshore resource  – and you'll be SHOCKED at what I found.
XOXO,
Michelle Lynne