Whoa….who are these mysterious gals? The amazing team at ML Interiors Group of course! Based out of the Studio Works co-working space for the creative community in Addison Circle, these ladies work extremely hard to deliver dream designs that are on time and on budget.
With a collective fifty years of experience in the world of interior design, this team works together to provide layered perspective and maximum efficiency to every project, every step of the way. Read on to learn more about what makes our team a cut above the rest.
Meet Debbie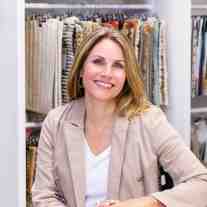 Business Director & Senior Designer
Debbie Pratt
Career and Journey into Design:
Prior to joining the world of interior design, Debbie was already familiar with the labor and energy involved in a renovation project - as she had just recently finished her own home revamp while living in California. Thanks to the contractor who submitted her renovation project to the National Kitchen and Bath Association Home Tour, Debbie was selected as one of the featured "Home Tours" within the area ("I even got a plaque!") - which then planted the seed of affirmation ...."I might be good at this." (We know by now that "might" is an understatement!) Cut to her move to Texas, where she dove head first into learning all things 'interior design'. By taking various classes at all levels, she was able to expand her vocabulary, tactile recognition, and business savvy - all of which aided in her ability to feel as though her energy and time were wisely invested.
It was through her deliberate immersion that she was introduced to Michelle through a fellow classmate, who initiated the connection knowing that Michelle was a natural at sharing business advice, and that Debbie had an interest in starting her own company. The two ladies got along so well that they quickly became fast friends - and without any true discussion of the details and fine print (lovingly referred to as their "schtick"), Debbie agreed to work with Michelle to begin laying the groundwork for what would eventually become ML Interiors Group, as it still stands today. As someone who has been involved in both ML Interiors Group and Designed for the Creative Mind, Debbie can testify that not only do Michelle's processes and procedures work, but that her template can fit nearly anyone's needs.
"The beauty of this business is that it's not a franchise, so you can customize the outline of 'what to do' to fit your style and make it your own."
Favorite Part of Interior Design:
She likes to solve puzzles - and in design, there are puzzles abound! Her favorite part is not the "pretty", but the space planning and functionality. She feels that functionality can absolutely be trendy, and that creativity can be found in the function of a space just as much as the aesthetics. As a detail-oriented person, she knows that sometimes that's the part of the job that gets pushed aside, and when you focus just on the pretty, we can forget that at the end of the day we're a business - and money needs to be made. And that's the desired focus of her particular role as Business Director. The beauty of her position is that not only does she get to work more analytically, but that she still has involvement in the design process through mentorship and added perspective - giving her an intimate relationship throughout the project process.
"There's a balance to this business - knowing how to juggle the wants of the client and the value of a dollar. And after 10 years, I know how to juggle."
Advice for Homeowners:
When seeking an interior designer, Debbie says make sure that they are the kind of person who asks "why." "This is a person who needs to get into your head. And the way to know if the connection is there, is whether the designer seeks deep understanding of what you value, your lifestyle, where you are in life, what your future desires are, and what your current living situation is, and what you want to change." She says to pursue a designer who will approach your lifestyle and preferences without judgment, and who will be willing to analyze and research what is needed to best accommodate your style. It also goes without saying, that looking into a designer's portfolio and scope of work will give you the best idea as to whether they have a design style that aligns with your vision, and will also let you in on whether they produce designs that feel similar or varied. Her last piece of advice?
"Homes are not 'one size fits all.' Your home has to speak to both the environment and the people that dwell there - and the right interior designer will keep that in mind."
Meet Julianna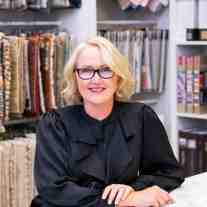 Senior Designer
Julianna Mathers
Career and Journey into Design:
Growing up, Julianna found herself accompanying her mom on her site visits as an interior decorator, as well as pouring over issues of 'House Beautiful' in her free time. All that to say, her love of color and 'pretty pictures' began at an early age, which later carried into her exploration and growth into the world of interior design. Beginning her journey in Fairfax, Virginia as a design assistant, she was able to learn the basics of the field as well as the value of building meaningful relationships with clients. As a natural conversationalist, Julianna quickly found herself being sought out independently by various individuals who were charmed by her personality and talent - assisting in design consultation, paint-color selection, and accessorizing. Soon, this organically grew into a passion to pursue her own interior design business in the years following.

Flash forward to 2016, when Julianna and her family moved to Dallas, giving her a fresh environment to begin seeking continuing education and learning. After a couple of years of building her portfolio and friendships within the design community, she was made aware of Michelle through a friend from her Book Club. Coincidentally, she saw a post online about a beta coaching group under Michelle's mentorship, and decided to take the leap. With the belief in herself solidly affirmed, she now needed the education to monetize her services adequately. Michelle was able to help her structure her business in the very way she desired - and it paid off. As her business profited, her confidence grew. As more experiences with the design process and various clientele continued, she realized that the level of professionalism she desired would be best achieved through teamwork. When the opportunity to be a part of ML Interiors Group as an Interior Designer arose, Julianna didn't waste any time - and is now a Senior Designer within the firm.
Favorite Part of Interior Design:
Julianna says her favorite part of the field is learning about each individual's personality, and brainstorming creatively about how to bring that personality into the home. She believes that each person possesses their own unique vision of beauty, comfort, and what it means to be at home - finding a way to translate that vision into design within the home is one of her greatest joys.
"I love it when I finish a design and the client loves it too - as their joy, IS my joy. When the client is able to step back and say 'this is me, but better.' We all have time, talent, and treasure" - and sharing that with one another is something Julianna values ten-fold.
Advice for Homeowners:
Short and simple - "Hire us!" (with a smile and cheeky chuckle to follow). She advises homeowners to take time to research the various designers available, and to make sure to take your time in your selection to ensure it's a good fit. She also encourages looking over the designer's portfolio of past work, to get a better idea of their style and business practices, and whether it lends to what you ultimately desire within your own home. As engaging in a design project can be an intimate process, she emphasizes that empathy should be present as much as possible in order to have a happy outcome for all those involved.
Meet Zoe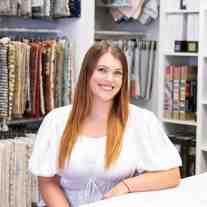 Designer
Zoe Robison
Career and Journey into Design:
With a degree under her belt and early proactive steps into a career of design, Zoe is well on her way to making a name for herself in this business. Like so many of her peers, her start into interior design wasn't exactly immediate - as her first declared major was in psychology. After figuring out that her passions lent more to a creative outlet, she decided to pivot in an entirely new direction. With a change in major (and universities), she was ready to begin her learning in a new environment and a field that inspired her.
As a daughter of an interior designer, she has never been a stranger to the process or experience of home renovation and interior design. It was through exposure and observation of interior design while working with her mom's non-profit, that she found herself quickly falling in love with the concept of making a home a place of happiness and comfort. She also invested her time working in the showrooms within the Dallas Design District, which provided a deeper understanding of the terminology and materials she would be working with down the line. After delving into the community, a connection with Michelle soon followed - where she now finds herself today, as a "capital 'D' Designer."
Favorite Part of Interior Design:
Zoe's favorite part of interior design? The age old adage of "making a house a home" rings true to the heart of this designer. While in school, she was educated on the various aspects of interior design, and the variances within commercial vs residential. And when it came time for her final project submission, she was given the freedom to select either a residence or commercial space to design - and of course, the personal element of home design appealed to her most. Completing this project affirmed that she had found the right place to fuel her creative passion, which is now reflected in her work today.
Advice for Homeowners:
She advises knowing yourself well-enough to recognize that not every designer is an immediate match, and that not everyone is a fit - and that's okay! But it's important to know when you've found the designer for you, and when to keep looking. Zoe says to find someone that you are confident will design your space to reflect your wants and needs - and then when that relationship is established, to practice trust in your designer. She knows that trust goes both ways, and open communication and trust in your design professional is what leads to confident and happy outcomes.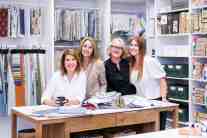 So there you have it folks! This article just barely touches the surface of the intricacies into who these women are, and the brilliant team they make up. But one thing is for certain - this group of designers are good at what they do, and the passion and expertise they bring to the table cannot be compared.

Ready to connect with ML Interiors Group and get to working on your own home project? Give us a call, and we would be happy to learn about what makes you tick, and how to design your home to make it feel just as special as you.
Let's Connect!