Traveling is one of the best ways to create lifelong memories, yet when you return from a great trip, you're left with a bit of a post-travel let down. We call this, "Post-Vacation Depression" and folks, it's a very real thing. It's that massive feeling of "womp, womp, womp" that creeps up on you the second you walk through the door of your Dallas, Texas home and have to unload that beautifully curated suitcase.

Adding travel mementos into your home's interior design is a great way to keep those sacred travel memories alive, and add a little spice to your existing design. That doesn't mean dig out all your Spring Break '00 or fortieth birthday souvenirs and sprinkle them throughout your home, or go room to room adding a travel-inspired theme. There's a definite balance to incorporating your travels throughout the home while keeping your Dallas, Texas home stylish and efficient.

Do you love to shop while on vacay, looking for those hidden gems that bring you and your family joy? Are you in constant "memento mode" on your vacations, snagging anything and everything in an attempt to keep these magical moments alive when you return to Dallas? If the answer to either of these is yes, then stick around. If you're planning a trip and you'd like to better understand what to look out for while shopping and exploring so that you can incorporate it seamlessly into your home's interior design, stay right here. This blog is sharing all the deets (and by "deets," we mean details of course), of how to properly style your home with your beloved travel mementos that will bring you daily joy for years to come.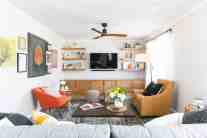 Planning a Trip? Make a "Shopping List."
Before you hop in the car or jump on a plane, do a little research to find possible places to shop. Look for artisan markets or shops frequented by locals. When you get to your destination, ask around, see what people are saying, and then go exploring.

Your goal should be to find unique, inspired, hand-crafted or one-of-a-kind items that you can use in your space, as opposed to loading up your coffee table and built-ins with knick knacks. And, things you will use daily will always keep your travels fresh in your mind. Purposeful, intentional, and thoughtful are the keywords here.
Smaller Decor Items
Although not impossible, bringing your favorite chaise back to Dallas from a Parisian furniture boutique poses a few logistical challenges. Instead, opt for smaller pieces that blend seamlessly with your already established style. This will allow you to enhance the individuality of your space, without taking away from the cohesive design you've worked so intentionally to create.
Here are just a few ideas of travel tokens that fit in your suitcase, that will also add an extra level of happiness to your home:
Linens, handkerchiefs, and handmade cloth items to use as table runners and placemats
Handmade artwork from local artists
Baskets to use as wall hangings, table decor, or even hire someone to turn into a light fixture if you're really feeling creative
Smaller area rugs
Handcrafted picture frames
Christmas ornaments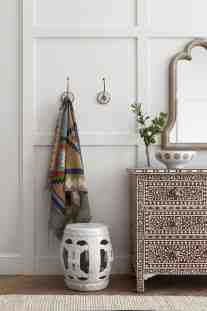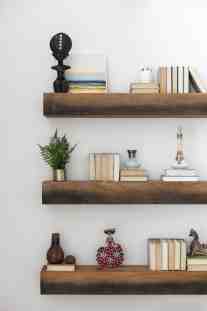 Clever Ways to Incorporate "Souvenirs" with Style
There are some definite do's and don'ts when it comes to styling your souvenirs. Our very own designer, Debbie Pratt, notes the importance of creating a cohesive space that doesn't "resemble a theme park," and to make sure that the spaces "speak to each other, yet still retain their own identity."

Our design on Pasadena Ave.in Dallas, Texas showcases our clients' love of international travel with pieces they brought back with them, as well as travel-inspired decor. The natural flow of the decor and the home in this design are a perfect example of travel-inspired design, done right.
Another important tid bit, from our other fab designer, Megan Fornes, is to consider your souvenirs carefully. Choose pieces that tell part of your travel story. Make sure everything you add is important and brings you joy.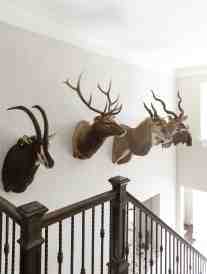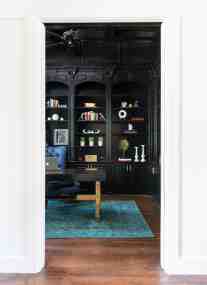 Balance Existing Decor with Tangible Travel Memories
When you bring travel mementos back to your Dallas home, it's essentially a memory that you can hang onto. While the sentiment is lovely, it's important to strike a balance between your existing decor and these pieces, so you don't find yourself living in what looks like a tropical hotel gift shop, or mountain lodge. It's all about balance.

When you add collected items from older trips, make sure to consider the balance and scale. Ask yourself, and answer honestly, does it fit in the space or does it look out of place? Avoid smaller accessories grouped together, this can appear too cluttered.

Your existing color story has to be part of your thought process as well. Make sure you're thinking about the room and surrounding spaces, so everything has a natural, seamless flow, including your newly added accessories.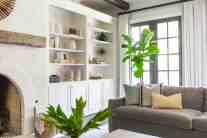 Final Thoughts
The bottom line is you don't have to leave all your travels behind, you can bring them home with you. And, because you're you, and your home is a work of art, all of these travel mementos can be incorporated into your existing interior design in the most tasteful and sophisticated way so that you may continue to have the most beautiful home.

But, if you're staring at all of your travel mementos and feeling completely overwhelmed by the idea of how to integrate them into your impeccably styled Dallas, Texas home, don't worry. You don't have to approach it alone. We've helped plenty of clients with this very challenge.

Contact us today to enlist the help of our professional full-service interior design team. We've had years of experience designing Dallas homes to be happier and more efficient with our custom interior design services, throughout the Dallas metro area. You can feel confident that our team creates a space that accurately fits your style and provides the solutions you need to make your life even easier. If you're ready to take action on your space, contact us today to get started.
Ready to display your souvenirs like a pro? Click on the link below to connect - 
Let's Chat